Apply for a donation
We receive many requests from schools for donations, and we do our best to help as many as possible. However, Palesa Pads Foundation is not in a position to make its own donations and we are reliant on corporate and other sponsors to purchase the kits from us to give to you for free.
Our sponsors have specific mandates, usually relating to areas in which they operate, so there is no guarantee of a donation or a time frame that can be committed to, because it depends on our sponsors' requirements.
If you're in a hurry, or you have a specific date that you are raising funds for, the best would be to download our price list and send it to your own sponsors to raise funds. You are also welcome to download our brochure which you can share with your sponsors to help explain the #KeepAGirlChildInSchool initiative.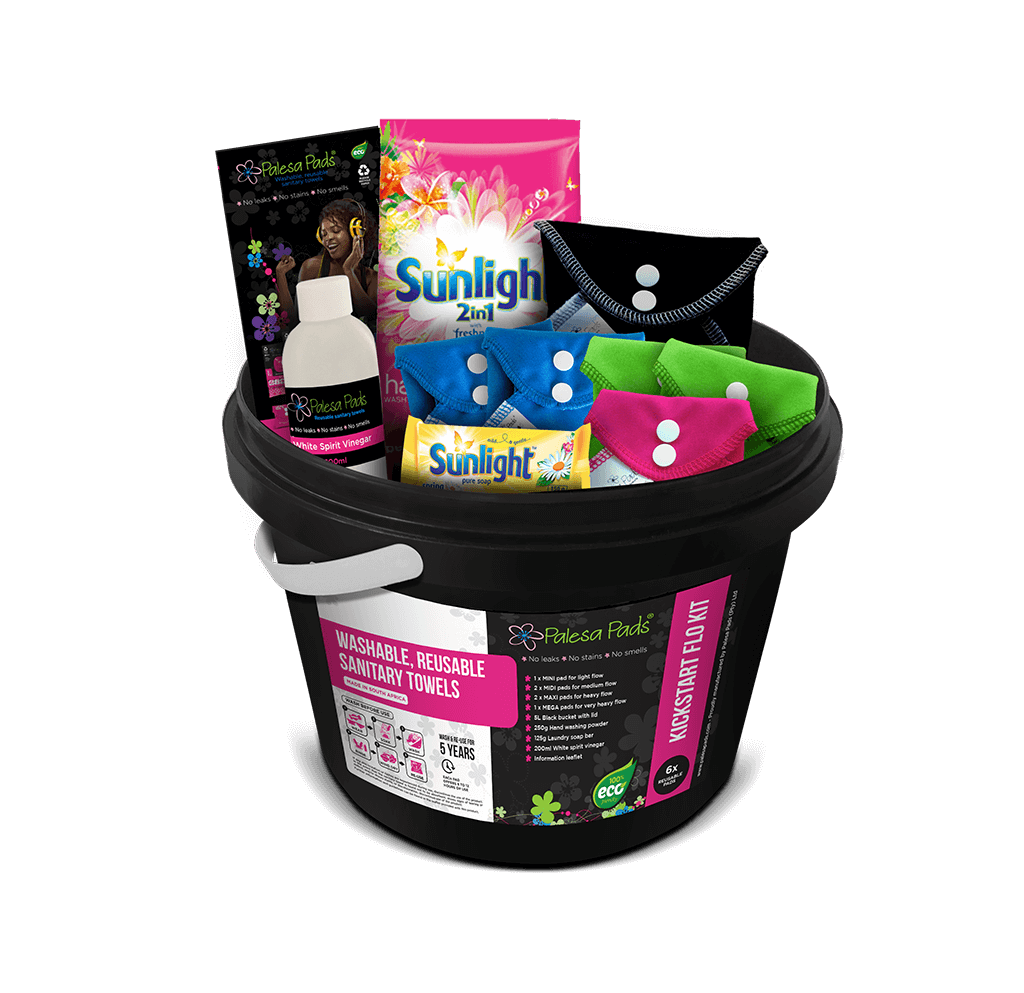 To request a donation
To apply for sponsorship through us, please complete the steps below:
Step 1: Get a letter from the school that is signed by the school principal or deputy principal and that displays the official school stamp. Here is an example of a request form that was correctly completed by a school, you can use this as your guide.
Step 2: Complete our online form with the details of your application and attach the signed letter from the school.
Please note
If applying for different schools, please submit separate applications.
There is no limit to the number of schools you can request a donation for.
When completing the application form, please note that the numbers will be verified against the Department of Education Database so it is important that they are accurate.
Submitting a donation request to Palesa Pads does not guarantee that your donation request will be approved. While we will always do our best to match you to a sponsor, THE FINAL DECISION RESTS IN THE HANDS OF THE SPONSOR. You will be contacted if and when your request has been approved.